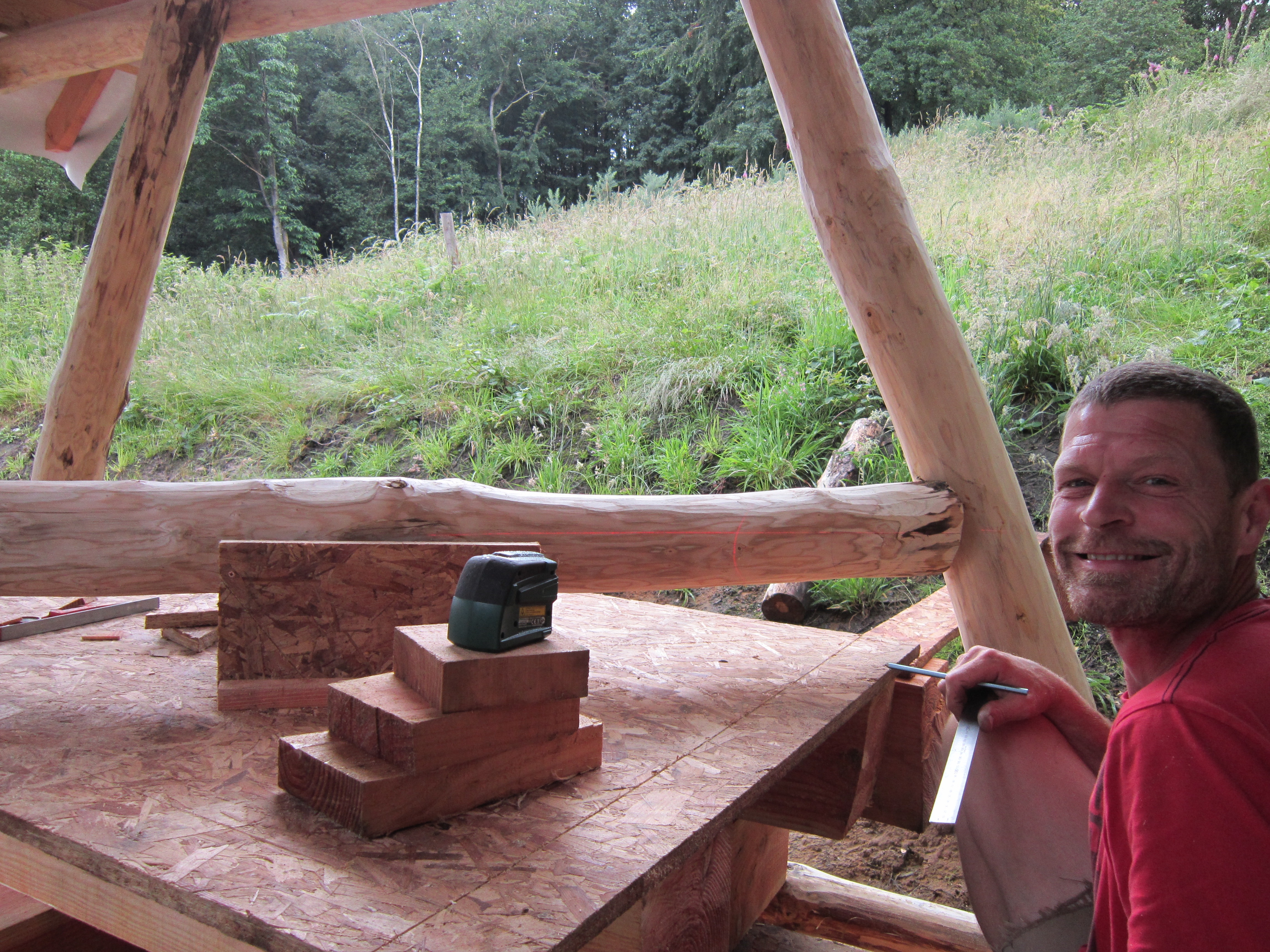 Artizans is a team of natural builders in the South Downs National Park whose core belief is in building sustainably – treading lightly on the landscape but delivering homes and structures that suit modern-day living.
We've worked extensively throughout Sussex and Hampshire and as far afield as North Yorkshire.  Craft is our passion and we have a strong emphasis on sustainability and bespoke design, a philosophy that makes every building unique.
Dylan Walker formed Artizans in 2013. He learned traditional timber framing techniques and construction skills as an apprentice to Ben Law, progressing to become senior framer and then project manager. Dylan has worked in the construction industry for over 30 years and has focused on working with timber in the round and creating more sustainable buildings since 2006.
Our team:
Dylan works with a team of skilled craftsmen, all passionate about working with timber and creating buildings that are fit for our future. We also have an extensive network of craftsmen and women we can call on to add specialist touches to any project