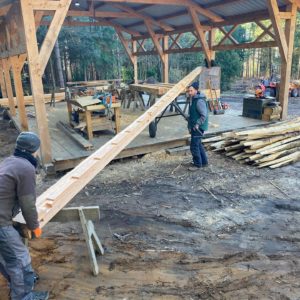 Just figured the @woodmizer can mill 10 metres 😀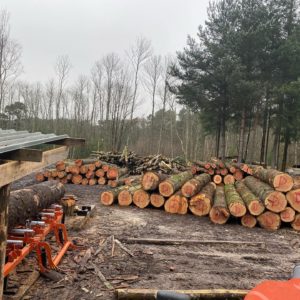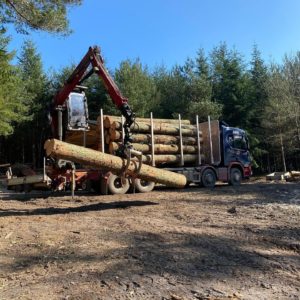 First load of timber today for the barn 😁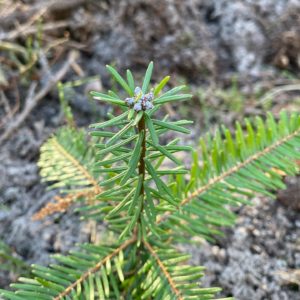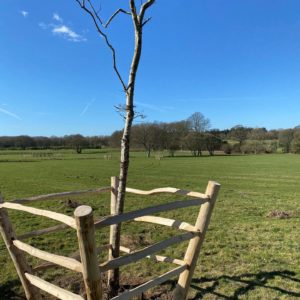 Finished the tree guards this morning 🌞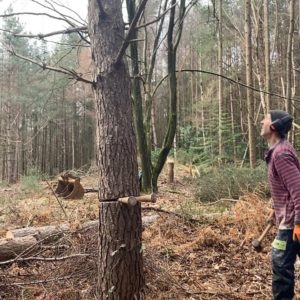 Back in the woods today but a different compartment from the last couple of weeks. This area has Scott's pine,Larch and Birch. Again neglected with large open spaces. Perfect for inter planting with board leaf and the new car park.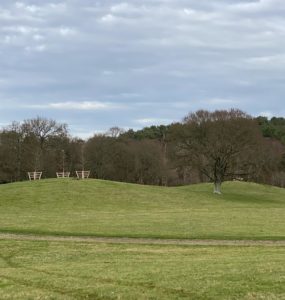 Replacing Metal tree guards with coppiced Sweet Chestnut post and rails today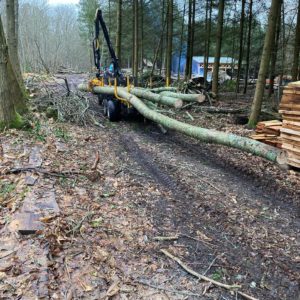 This under managed Sweet Chestnut coppice was derelict. However it has yielded some super curly poles.... Super excited to get to use these.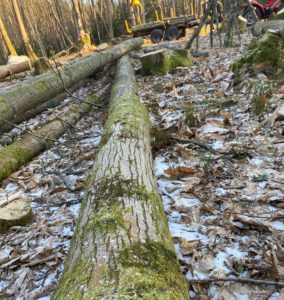 Sorting through the large Sweet Chestnut poles for a very large project starting soon 😁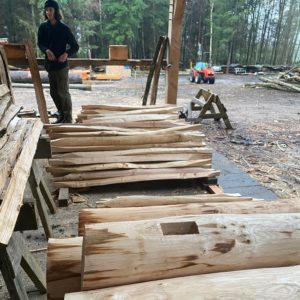 Some of this winters Sweet Chestnut coppice being crafted into post and rail fencing. Forestry at its best in a barn in the dry 😀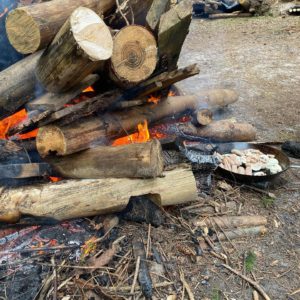 Clearing the old outdoor kitchen today brought back a lot of fond memories and people.
Look forward to inviting back old and new friends at the conservancy. There's big plans this year 😁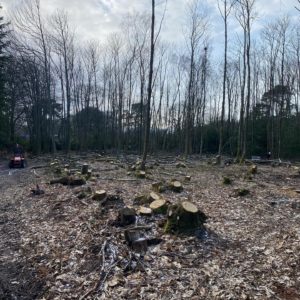 Working through the sweet chestnut coppice this last few weeks 😁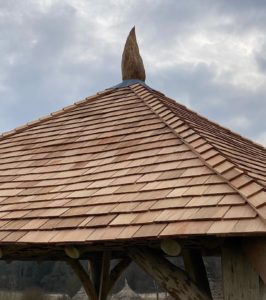 Finial to finish @butser_ancient_farm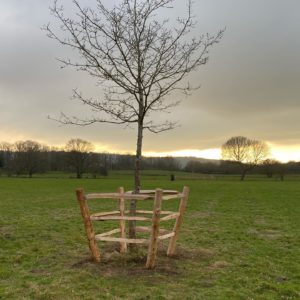 Tree guard made from recently coppiced Sweet Chestnut.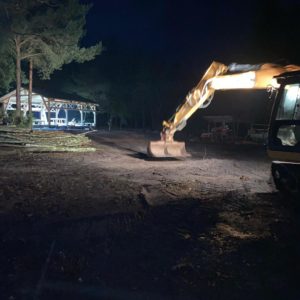 Whilst the coppice season is coming along nicely. We've had a tidy up in the yard for the delivery of timber for are next project... So excited.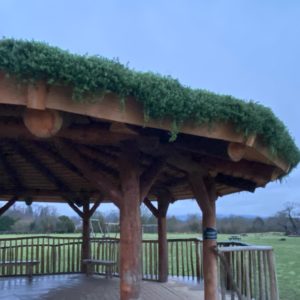 Look at you, you've all grown up.😀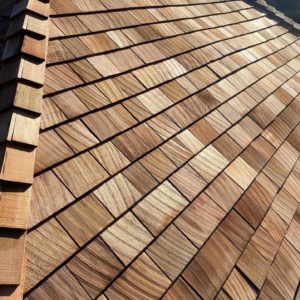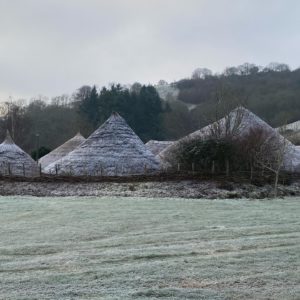 Cold start today but what an amazing place and people. Shame we're finishing up on Monday.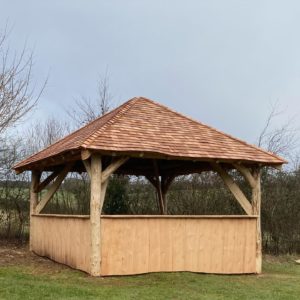 Pleased with the first shelter's new roof today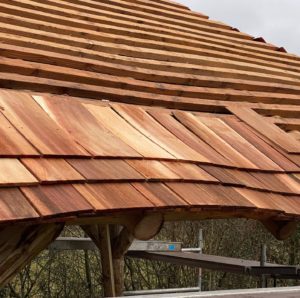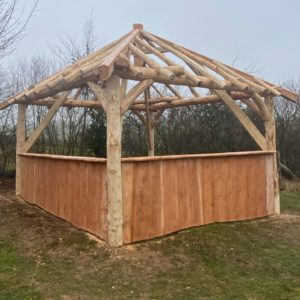 First shelter is ready to roof next week.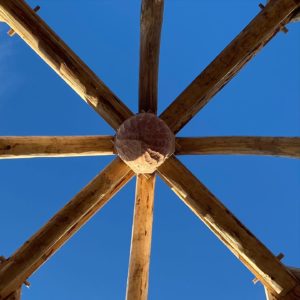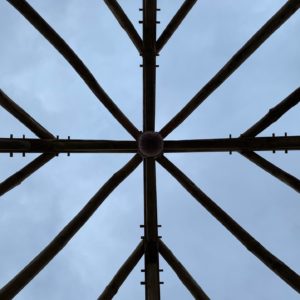 Frame raising #butserancientfarm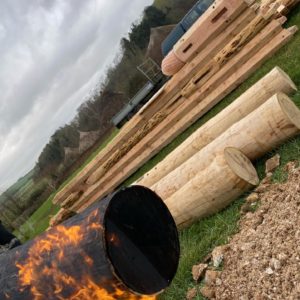 Following on from our planning approval we wasted no time in getting these two frames completed in 2020. Wishing everyone a happy and safe New year.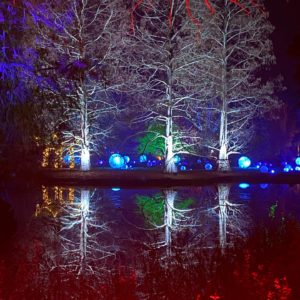 Feeling reflective..
Today we were successful in our planning application to continue to build timber frames @ Dangstein Conservancy.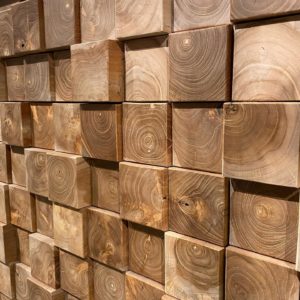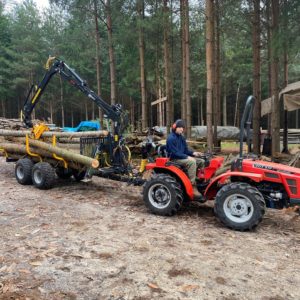 Spent the last few weeks felling Larch which forms part of our woodland management plan. These beauties will be used in our new milling shed.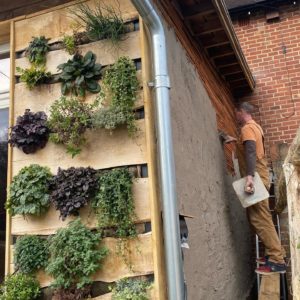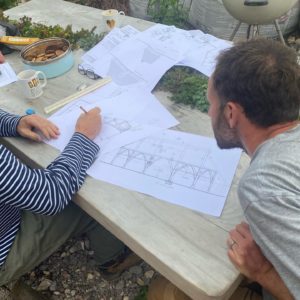 Who doesn't love a brain storm session..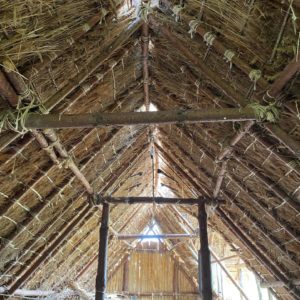 This simple pole building with very little joints and lashed together is holding an impressive six ton of Reed. The principle A frame with purlins, rafters and batten it's not too dissimilar to present day framing. Not bad from Neolithic period.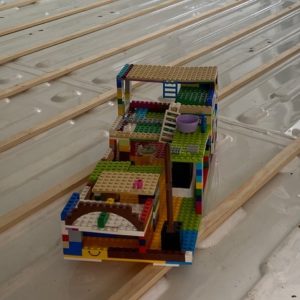 Visualizing your space from models. I think these guys win 😁
During the heatwave. We've had to help Mother Nature on previous Green roofs that we've installed. A simple soaker hose helped the roof during very dry spells.