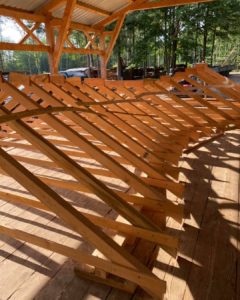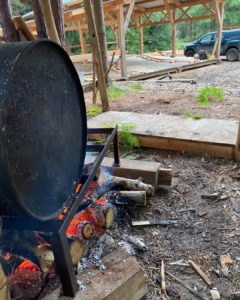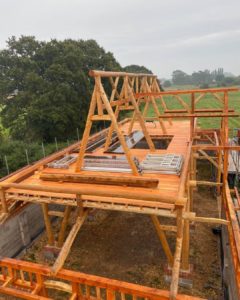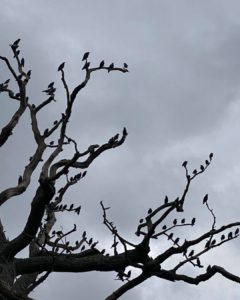 Beginnings of a murmuration?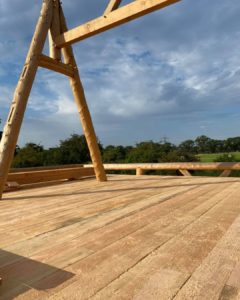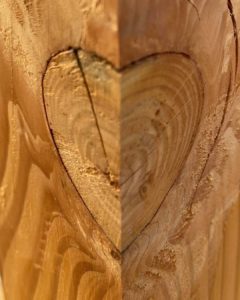 We love wood 😀
What do you love?
Easebourne community shelter when we had rain!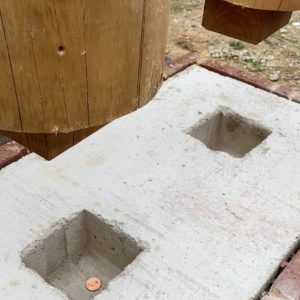 Big barn Padstones with mortice…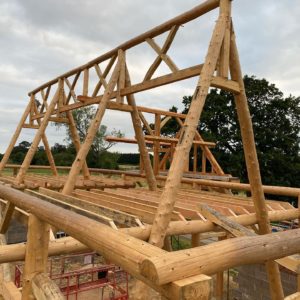 This week we made a start on the hay loft floors.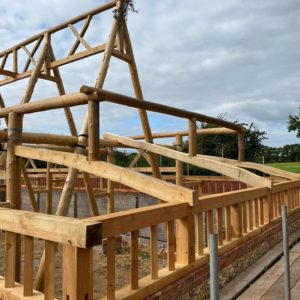 After such an awesome week. Looking forward to a long weekend 😀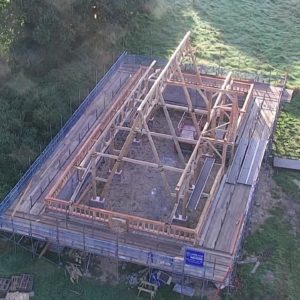 Just a little different perspective of the big barn.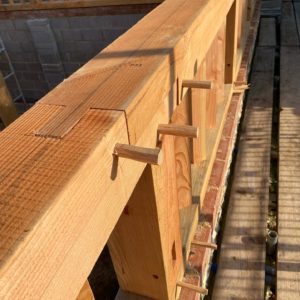 After our busy day frame raising Monday. We've turned our attention to actually fixing the frame together. So far we've used over 400 Oak draw pegs. Each one has been hand cleft and finished with a draw knife. No metal fixings holding this frame together 😀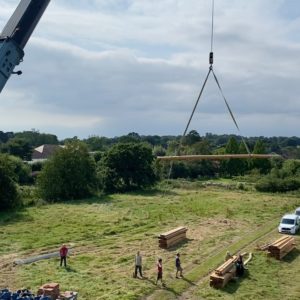 Yesterday's ridge pole. The last pole to be craned in 😀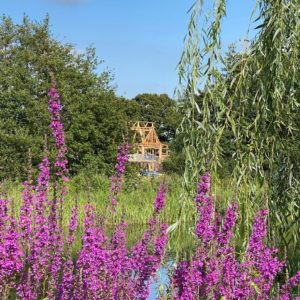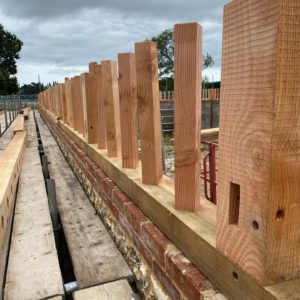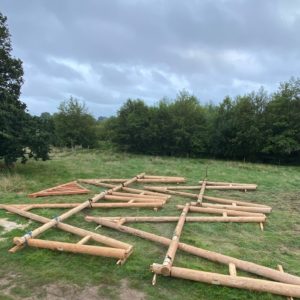 What the "cruck" it's Friday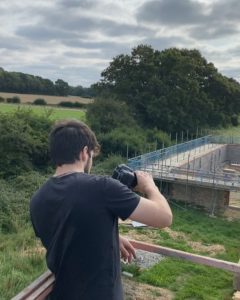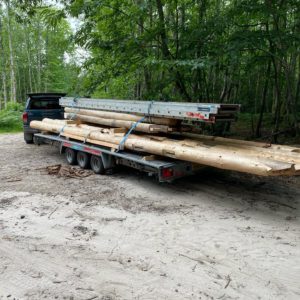 Last load of the big barn frame today…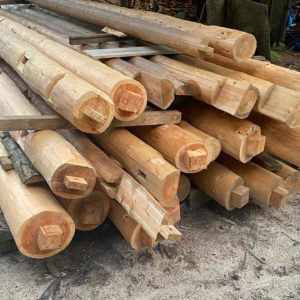 Big barn frame almost ready for its new home.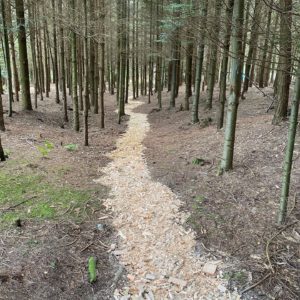 "Man Glitter Trail" from the Framing shed. 😀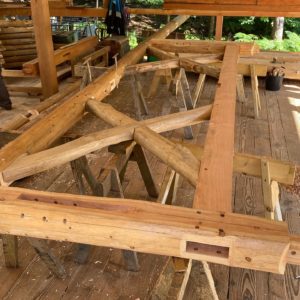 Last two cross braces on the ridge line 👏👏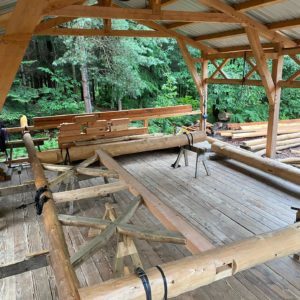 The big barn has some wall frames this week😀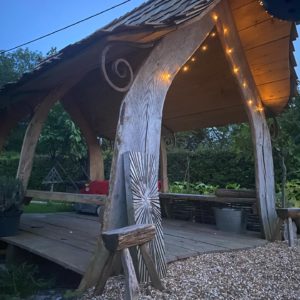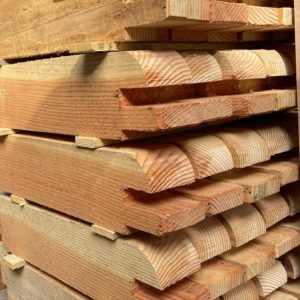 More joinery tested and waiting for the barn raising.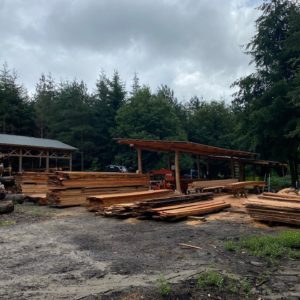 Even surprised myself this week with the milling. The barn that keeps giving 🤣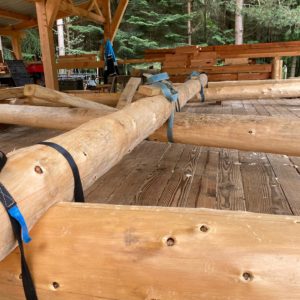 Last A frame laid up of this rather large barn build.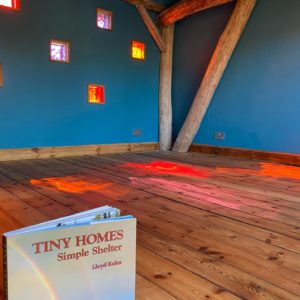 #tinyhomes #somewhereovertherainbow #colouredglass #glassblocks #beautifulhomes #artizansofwood #lloydkahn #shelter #roundwoodtimberframing #cruckframe #biophilicdesign #woodlandshelter #gardenoffice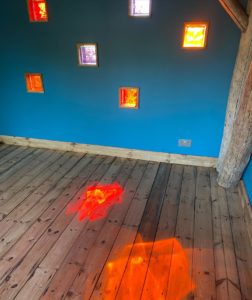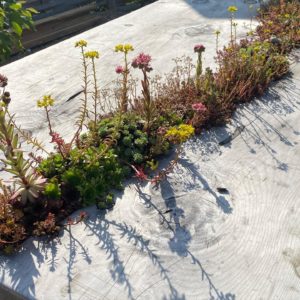 Another happy home for our Sedum Table 😀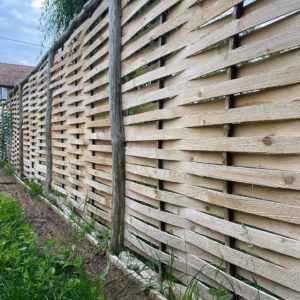 Milled cedar lath fence in a Sweet Chestnut frame.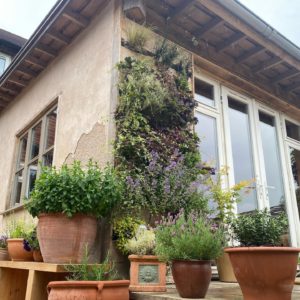 I can't help but smile when I see this green wall 😁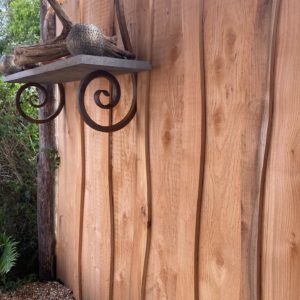 Curvy vertical cladding 😍